Ballet Mistress
Yaima Franco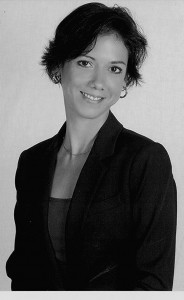 Ms. Franco began her ballet training at the age of nine at the Cuban National Ballet School "Alejo Carpentier." She graduated in 1999, and then joined The National Ballet of Cuba under the direction of Alicia Alonso dancing soloist roles in romantic and classical ballets such as Swan Lake, Giselle, Les Sylphides, Don Quixote, Coppelia, The Nutcracker and Paquita. Ms. Franco also danced in contemporary ballets from choreographers such as Alberto Mendez, Ivan Tenorio, Juan Carlos Santamaria and Maria Rovira. In 2000, Yaima danced in George Balanchine's Ballo Della Regina, staged by Merrill Ashley; the work is one of the few Balanchine ballets performed in Cuba.
Performing with The National Ballet of Cuba has given Ms. Franco a vast knowledge of the classical, romantic, and contemporary repertoire of the company; it also afforded her the opportunity to represent the company in many theaters throughout Latin America, North America, Asia and Europe.
Ms. Franco joined the Sarasota Ballet of Florida faculty in 2008; she taught ballet, pointe and variations for the upper level of the Sarasota Ballet School, as well as the trainee program, and company dancers of the Sarasota Ballet. In addition to teaching, she has also choreographed ensemble and solo pieces for the school. In 2009, she was appointed Assistant Ballet Mistress, and was then promoted to Ballet Mistress of the Sarasota Ballet. Yaima has also performed with the Company as 'Love' in Dame Ninnete de Valois' Checkmate, and 'Countess Vronsky' in Andre Prokovsky's Anna Karenina.
In her time at Sarasota, Ms. Franco worked with prestigious repetiteurs such as Josyanne Sidimus, Sandra Jennings, Paul Boos, Elaine Kudo, Suzanne Farrell, Elyse Borne and Margaret Barbieri, and helped stage ballets from choreographers such as Sir Frederick Ashton, George Balanchine, Dame Ninette de Valois, Peter Darrell, Yuri Possokhov, Sir Peter Wright, Sir Kenneth MacMillan, Twyla Tharp, Dame Alicia Markova, James Buckley, Matthew Bourne, Mathew Hart, William Tucket, Christopher Wheeldon and many others.